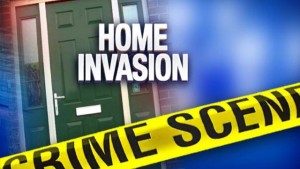 SEDGWICK COUNTY -Law enforcement authorities in Sedgwick County are investigating a home invasion robbery and asking the public for help to locate suspects.
Just after 2:30 Thursday police were dispatched to a home in the 2200 Block of Piatt In Wichita for report of a robbery, according to Friday's media briefing.
A 67-year-old man arrived at the residence and found his 70-year-old brother with a head injuries.
A suspect had forced his way into the home and a blue Porsche Cayenne was missing, according to police.
Officers later found the car on North Minnesota Street. In injured victim was transported to a local hospital in critical condition, according to police.
Police did not released information on what was taken from the vehicle or if it was damaged.